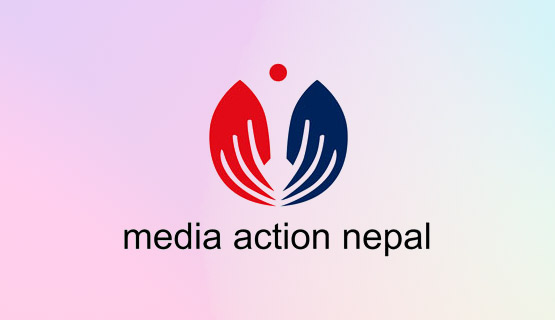 Media training on fake information ends with a call for ethical, credible journalism
78 Views
KATHMANDU: While carrying out their duty to inform people, journalists should always practice an ethical, responsible and credible journalism in any situation — the COVID-19 pandemic context or normal circumstances.
Speakers said this at a virtual training program organized by Media Action Nepal in collaboration with the U.S Embassy in Nepal. Sixteen journalists, including six female reporters, of Chitwan representing different media outlets were part of the three-day training that concluded on July 31, 2020.
In the training program, participants learned various emerging issues of journalism ranging from credibility, fake information to misinformation.
Inaugurating the training, Acting Public Affairs Officer of the U.S Embassy in Nepal, Mr. Curtis M. Chan, stated that misinformation and disinformation is a burning issue and urged the participants to take full advantage of this training to strengthen their professional skills and help practice responsible journalism in Nepal. Also speaking at the inaugural occasion, Information Specialist of the U.S. Embassy, Ms. Prerana Marasini, said, "There is a threat of losing public trust if misinformation prevails." She emphasized on the need for adhering to values of professional journalism and the necessity of combating misinformation, disinformation and fake news. The inaugural session was moderated by Ms. Priyanka Jha.
Chairperson of Media Action Nepal Mr. Laxman Datt Pant, the lead trainer of the training, said the canons of journalism such as professionalism, decency, responsibility, press freedom and accuracy are unique. He said maintaining truth and accuracy, impartiality and inclusion is the responsibility of media and journalists. He urged the participating journalists to maintain sensitivity when writing on sensitive matters such as conflicts, vulgarity, suicide, sexual violence, etc. He also elaborated on fake news, misinformation and disinformation with intriguing examples.
Also a trainer and guest speaker, Prof. Dr. Mofizur Rahman from the Dhaka University, highlighted how fake news is multidisciplinary in nature. He listed out characteristics of fake news and provided the trainees with vivid examples of incidents of fake news in the near past. He also highlighted ways of detecting fake news, namely experts' verification, speaker profiles, linguistic cues, etc and provided the participants with links to websites that help with fact-checking and verification. He told the participants about the importance of media accountability and self-regulation that needs to be guided by ethics and the code of conduct.
On the second day of the training, the participants learned current trends of fake news in Nepal on the basis of a study of newspapers and online portals. Another trainer, Mr. Umesh Shrestha, informed the participants about a series of fake news in Nepali newspapers and online portals. "We've seen more than 80 cases of false, misinformed and fake news since March 1, 2020," he stated. "Pictures and videos are more impactful than the written news. If they are fake, there can be negative consequences." He also spoke on the issues of fake information on social media. "People post false news, make it look convincing or urgent and urge people to share with other people or groups."
Also speaking in the second session, Pant provided the participants with statistics of fake news from a research book published by Media Action Nepal. He presented charts and graphs concerning fake news, defamation, obscenity, misleading headlines etc. He talked about the newsworthiness of stories. "We need to be more skeptical towards the stories we decide to cover and think of its newsworthiness before publishing them." He also presented a series of examples of fake news in Nepali media that have caused some or the other type of backlash and misinformation. He did remind the participants to not form any stereotypes and negative perceptions towards media houses or news portals for a few misinformed stories, rather call such stories out and make the writers accountable.
The third session of the training was on preventing misleading photographic messages. Mr. Chandra Shekhar Karki, senior photojournalist, explained the participants about how pictures can be manipulated causing misinterpretation among audiences. He discussed how manipulation of pictures can affect its meaning and misinform people. He urged the participants to be very cautious of using others' pictures without giving them any credit. He showed the participants the pictures that were edited or manipulated since the era of analogue cameras up till today.
Another trainer Mr. Kamal Dev Bhattarai, current affairs editor of Annapurna Express, talked about media's role in strengthening democracy. He explained the relationship between media and democracy, reminding the participants of the media's role as a watchdog and pointed out how vital press freedom is to ensure transparency and informed citizenry.
Stressing that media and journalists have to be free from personal and political agenda as well as industrial pressures to be able to provide accurate and unbiased information to people, he said, "Such undue pressure and obligations are hardly discussed even though they play a major role in affecting media and journalistic work and can compromise a journalist's credibility."
Throughout every session, participants interacted with the trainers and their queries were addressed with s great depth. All the sessions were live on the Facebook page of Media Action Nepal.
The training programme ended with trainers urging participants to take initiatives of practicing responsible and credible journalism by identifying what they have been doing wrong so far and improving their skills by using the knowledge they have gained.
Participating journalists said training was instrumental in understanding key indicators for preventing disinformation and promoting credible journalism. The follow up training will be organized in mid-September.