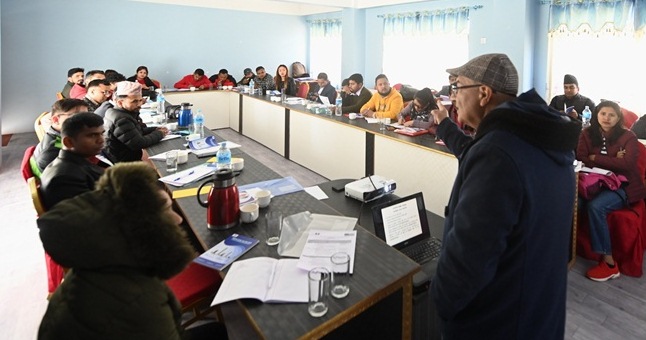 Media Action Nepal is working to promote freedom of expression and media development. Our core working areas include media and journalism, human rights, media research, right to information, communication and policy advocacy. We are committed to making the media independent and accountable. Our goals: inclusive, independent and responsible media, and professional journalism, protection of human rights, strengthening of democracy.
Media Action Nepal has been advocating for an effective implementation of international mechanisms for freedom of expression, the United Nations Action Plan on the Safety of Journalists and the Issue of Impunity, and the standards of gender sensitivity both in media content and the editorial leadership. Since its inception in 2015, the organization has been contributing to independent and responsible press through research, dialogue, advocacy, publication, and documentation, capacity building of journalists in collaboration with national and international organizations.
Within the five years of its establishment, the organization has its presence through provincial coordinators in all provinces of Nepal and focal persons in the remaining districts. So far, nearly one thousand journalists have had their competencies built through its programs and activities. It has its active and skilled hands working in more than 51 districts and networks across Nepal.
MAN came into existence mainly for two reasons:
a. To contribute with professional insights towards the growing need for increased and improved communications on diverse issues relating to human rights, gender sensitivity, sustainable development, climate change adaptation, disaster risk reduction, and protection of labor rights, child rights, women rights and public health
b. To promote the culture of free expression and strengthen the independent, vibrant and accountable media by preserving the fundamental right to freedom of expression and right to information guaranteed by the international human rights treaties and the Nepalese Constitution.
Since its inception, MAN has initiated and implemented with need based communications and media initiatives. The organization collaborates with national and international partners by offering and providing services guided by the UN instruments on human rights and humanitarian laws including UDHR, ICCPR, CEDAW, CRC, ILO conventions, sustainable development goals, national plans, and fundamental rights provisions within the constitution of Nepal –all meant to defend democracy and media freedom to ensure free and accountable media. MAN uses approaches of capacity building, research and policy advocacy in line with the national and international human rights and media rights instruments and the periodic development agenda.