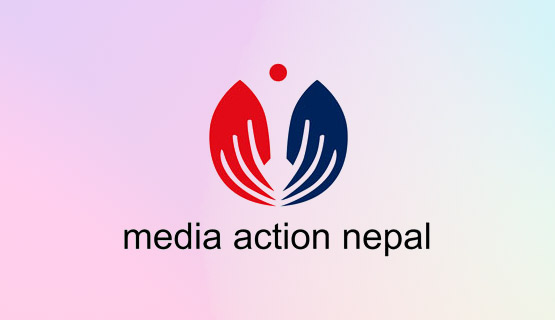 Live up to journalism ethos, upper house chair tells media persons
93 Views
KATHMANDU: Spreading fake news and information by media is an utter insult to the constitution that guarantees freedom of the press. Chairperson of the National Assembly, Ganesh Prasad Timilsina, said this today while addressing the closing ceremony of a training programme organized by Media Action Nepal in collaboration with the U.S Embassy in Nepal. The training on "Preventing Disinformation and Promoting Credible Journalism" brought together 30 journalists who had three productive days through virtual sessions by renowned experts.
"It is the moral responsibility of media persons to abide by the principles of journalism," said the chair of upper house of the parliament, urging the participants representing broadcast, print and online media from Panchthar, Ilam and Jhapa districts in Province 1 not to engage in any act that raises doubts among the public about the credibility of journalism.
At the programme, U.S. Ambassador to Nepal Randy Berry said credible journalism is a vital topic for journalists who are, in what he said, "change-makers". Saying that freedom of expression should never be compromised, he urged journalists to identify the wrongs in the society and maintain the highest professional and ethical standards.
"The competition to attract and keep an audience and to break news fast has led to instances where news articles were published without proper fact-checking, and often sensationalized headlines. Purposeful or not, misinformation and disinformation have serious consequences," the envoy said, asserting that misinformation and disinformation deprive the public of their right to correct information and corrodes the public's trust in institutions. He noted that the U.S. Embassy is proud to partner with Media Action Nepal to conduct this training.
Also addressing the program, President of the Federation of Nepalese Journalists, Govinda Acharya hailed the training as it will enhance the understanding of journalists on fake news and misinformation. "Journalists and media organizations should impart factual and accurate information and news," Acharya said, calling on media persons to fight against misinformation in every possible way they can.
Information Specialist at U.S. Embassy, Prerana Marasini, said the training was organized with a view of equipping journalists with required skills. "Responsible journalism is very important. With the expansion of sources of news and information, there are challenges on how to deal with fake news," she said, hoping that the trainees will implement the knowledge they have acquired in their day-today work.
In his remark, Chairperson of Media Action Nepal Laxman Datt Pant said that the organization has been continuously working towards capacity building of journalists, protecting freedom of speech and expression and fighting for the safety of journalists.
Sharing her observations about the training, Sunita Rai of Chiyabari FM Radio said the training enriched her knowledge and expressed commitment to put what she has gained to practice. The closing session was moderated by Vice-chair of Media Action Nepal Priyanka Jha.
Sessions of the three day long follow-up training that ranged from tackling misinformation and detecting fake news to countering infodemic, gendered disinformation, fact checking to disinformation and foreign policy-were facilitated by Laxman Datt Pant, Dr. Gifty Appiah-Adjei, Dr. Samiksha Koirala and Kamal Dev Bhattarai.